In Malaysia's competitive commercial space, water leakage is a persistent challenge for business owners. Despite numerous attempts at solving this issue, it often continues to disrupt operations and tarnish the office's professional image. This was the dilemma faced by one of our clients, who had struggled with severe water leakage issues within their shop lot office for an extended period.
Discovering OKG UniHome
Their desperation for a solution led them to discover OKG UniHome, the leading waterproofing company in Malaysia, through our online presence. Prompted by their waterlogged woes, they reached out to us for help. With a reputation for providing innovative and effective waterproofing solutions, our team eagerly accepted the challenge.
Thorough Inspection and Report
After conducting a thorough and complimentary inspection of the premises, we compiled a comprehensive report, shedding light on the extent of the leakage problem and outlining the necessary steps for resolution. The severity of the water leakage issue had not only taken a considerable toll on the business's operations but had also significantly marred the professional image of the office.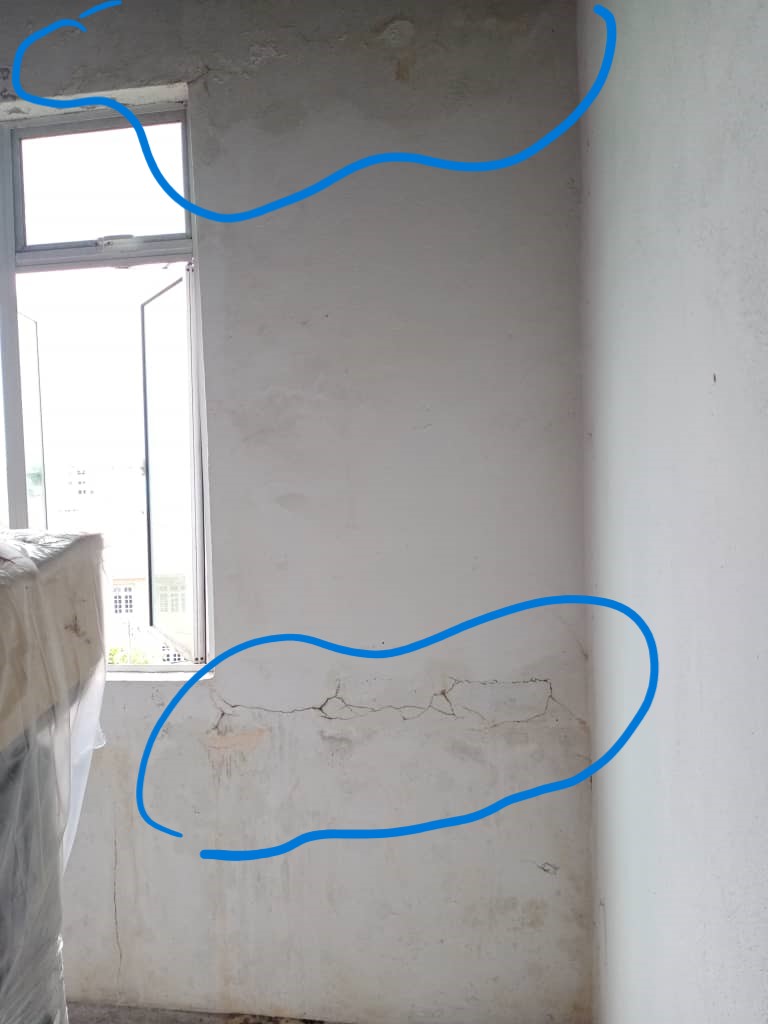 Client's Trust and Assurance
Despite initial skepticism about our proposed solution, our client was reassured by our unwavering commitment to service quality and the guarantee of a warranty period. This assurance ultimately convinced them to entrust us with the task of resolving the issue.
Expert Waterproofing Solutions
Our expert team swung into action, addressing the issue at its source. We performed meticulous repairs on the roof, interior walls, and exterior walls of the shop lot office. With years of experience in waterproofing in Malaysia, we tackled the problem head-on, eliminating vulnerabilities and ensuring a robust waterproof seal.
Remarkable Transformation
As the project progressed, our client witnessed the remarkable transformation of their commercial space. The persistent leaks were eliminated, and the office was restored to its original state of perfect comfort. The relief and satisfaction on our client's face were the most rewarding aspects of the entire project.
OKG UniHome's Commitment
This case study stands as a testament to OKG UniHome's unwavering commitment to providing effective, reliable, and lasting waterproofing solutions for even the most challenging commercial space issues in Malaysia. We take immense pride in rescuing businesses from the disruptions caused by water damage, ensuring a professional and comfortable working environment.
Get in Touch
If you're grappling with similar water leakage issues or require any commercial space improvements in Malaysia, do not hesitate to reach out to us. OKG UniHome is here to transform your shop lot office into a secure, leak-free haven where business operations can thrive without interruption, and your professional image remains untarnished.