Before you embark on your fencing project, it's crucial to set a budget. Fencing costs can vary significantly, so determining your budget is a pivotal initial step. When it comes to choosing the right fence, begin by obtaining the measurements of your yard to calculate the necessary fencing quantity. Then, compare the costs of different fencing materials.
Pro Tip: Seek at least three estimates from different fencing companies to make price and value comparisons. Wire fencing is generally the most budget-friendly, while wrought iron ranks as the most expensive. Wood and vinyl fall in the middle range.
1. Understand the Purpose of Your Fence
One of the primary considerations when choosing a fence is understanding its intended purpose. Wrought iron or aluminum, for instance, excel at adding a decorative element but may not provide privacy. Knowing your fence's purpose will guide your selection of fence type, material, and height.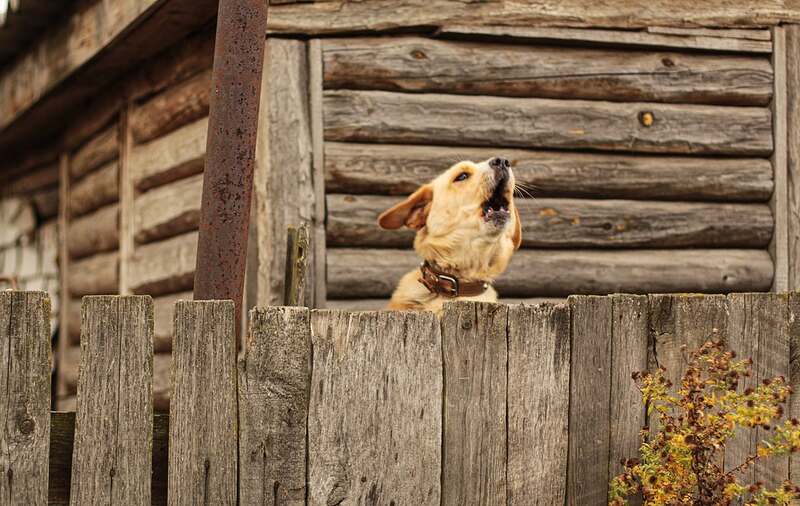 2. Consider Your Pets
If you have furry companions, factor in their behaviors:
Does your dog like to dig?
Can they jump, and if so, how high?
Is your dog small or large?
Does your dog bark at passing traffic or pedestrians?
Best Pet Fences: Vinyl, chain-link, wood, and aluminum fences are some great options for keeping your pets safely in your yard.
3. Prioritize Privacy
For those seeking privacy, here are some key considerations:
Choose a tall fence with little to no space between the boards.
An 8-foot-tall fence is ideal for privacy, but many municipalities may restrict you to a 6-foot fence. Be sure to check for any city ordinances that may restrict fence height.
Add a few feet of trellis across the top of the fence. Adding foliage to the trellis will increase your privacy.
A stair-step design can be a great option if you want privacy in specific areas like around a hot tub, but you also have a view you don't want to obstruct.
Consider going gateless and install several offset fences to allow for a path while still blocking the street view.
Best Privacy Fences: Vinyl, wood, bamboo, brick, and shrubs are great ways to increase privacy in your backyard.
Photo Credit: Jeff Herman
4. Emphasize Security
For those prioritizing security:
Look for a tall, sturdy fence with a lockable gate for a more secure yard.
Put horizontal rails on the inside to deter anyone on the outside from climbing the fence.
Best Security Fences: Steel, iron, aluminum, and chain-link fencing can be good options for securing your property.
5. Prioritize Safety
Safety is paramount for households with children:
Consider materials that won't splinter or have sharp edges if you have young children.
For pool areas, chain-link, iron, or aluminum fences provide safety while maintaining open sightlines.
Best Safety Fences: Vinyl, aluminum, iron, and chain-link fences are all great safety fencing materials.
Photo Credit: Pixabay / Pexels / CC0
6. Defining Boundaries
When your primary goal is marking property lines, virtually any fence type will suffice. Wood and vinyl are among the most popular options, with chain-link being the most budget-friendly and easiest to install.
Best Boundary Fences: Wood, steel, iron, aluminum, vinyl, stone, and chain-link will all do the trick to clearly define property lines.
7. Enhance Curb Appeal and Property Value
Elevating your property's aesthetics and value is attainable with the right fence choice. Ensure your selected design complements your home and neighborhood.
Best Curb Appeal Fences: Steel, iron, aluminum, wood, vinyl, or stone will add to the aesthetics of your property as well as its value.
8. Guard Against Weeds and Wind
Fencing can help protect against encroaching weeds and disruptive winds:
Select a fence without gaps that touches the ground to deter weeds.
Solid fences, such as vinyl or wood, shield delicate plants from harsh winds.
Best Landscape Protection Fences: Vinyl, wood, iron, and stone are great options to provide a layer of protection for your landscaping.
9. Create a Barrier for Sights and Sounds
Keep your noise and view contained in your yard and extraneous sights and sounds out of your yard.
Try a tall, solid wood or vinyl fence to block unsightly areas beyond your yard, like a neighbor's overgrown grass.
Consider a foam-filled aluminum fence or adding shrubs or vines along your fence to muffle noisy neighbors or busy streets.
Best Barrier Fences: Vinyl, aluminum, wood, shrubs, and stone will shield both eyes and ears from unsightly views or loud roadways.
10. Stay Stylish
Ensure your fence style harmonizes with your neighborhood and home. Take inspiration from your neighbors' fence styles, as well as your home's architectural design and landscaping.
11. Know Your Regulations
Consult your homeowner's association (HOA) for any neighborhood-specific restrictions on fence type, material, color, or height. Additionally, check for city ordinances that may impose restrictions. Obtain the necessary permits before commencing your project.
12. Plan for Maintenance
Different fences have varying maintenance requirements. Proper maintenance ensures your fence's longevity:
Wood fences need periodic sealing and painting.
Vinyl fences are generally low-maintenance but may require occasional rinsing.
Chain-link fences are low-maintenance and budget-friendly; remove unwanted vines to prevent overgrowth.
Inspect your fence annually to address any necessary repairs promptly.
All fences: Inspect yearly so any necessary repairs remain small repairs without growing into a bigger and more costly issue.
13. Consider Your Climate
Your local climate impacts your fence's durability. Certain fence types perform better in specific weather conditions:
Harsh winters may affect some fences differently than unrelenting summer heat. Certain fences are better suited to specific climates.
Conclusion
Selecting the right fence is a crucial decision, impacting your property's aesthetics, functionality, and value. It's essential to align your choice with your specific needs and circumstances. Whether you prioritize privacy, security, safety, curb appeal, or protection against weeds and wind, there's a fence type and material that's perfect for you.
By following these comprehensive guidelines, you'll be well-prepared to make an informed decision that enhances your home and property. Don't hesitate to reach out to professionals for expert advice and installation assistance.
In addition, no matter which design you choose, OKG Unihome offers the best customized autogate design for your home in Kelantan. These autogates come with a range of features, including high-quality Aluminum materials and trackless functionality to withstand the harsh Kelantan climate. The AST Autogate is easy to install and comes with a smart app for convenient control, even during power outages.
In conclusion, your choice of fence and autogate can significantly impact your property's security, aesthetics, and functionality. Ensure your selection aligns with your style and needs. Invest in the best autogate system, AST Autogate, to complete your home's security and curb appeal.