Many embark on home renovations without considering the budget, leading to financial stress. However, renovating within a budget is crucial. This guide will help you budget effectively for your home renovations in Malaysia.
Factors to Consider Before Starting a Home Renovation
Before diving into renovations, answer these six questions to ensure a smooth process:
Review House Plan: Understand your home's layout, noting room sizes.
Define Purpose: Identify why you're renovating – long-term living, renting, or creating a homestay.
Choose Target Area: Decide which spaces need renovation.
Specify Features: List desired features for the renovated space.
Collect Visual References: Gather images to share with an interior designer.
Allocate Budget: Set a realistic budget and adjust as needed.
Understanding space variations aids cost control. Read on for insights into budgeting effectively for each room.
Bedroom Renovation Costs
The master bedroom might cost between RM15,000.00 to RM30,000.00, depending on size. SPC flooring is a trending cost-effective choice. Professional installation can cost RM3.00 – RM5.00 per square foot.
| | |
| --- | --- |
| Type Of Flooring | SQFT/RM |
| Vinyl | 6.00 – 15.00 |
| Carpet | 4.50 – 25.00 |
| Parquet | 25.00 – 60.00 |
| Tiles | 12.00 – 70.00 |
Consider a built-in wardrobe (RM6,000.00 to RM15,000.00) and additional bedroom items, like beds, lights, fans, and air conditioning.
Once the basics are in place, you can focus on other items! This part requires your creative ideas. You can even seek the help of an interior designer.
| | |
| --- | --- |
| Other Items | Market Price/unit |
| Queen / King Size Bed | Depending |
| Down Lights | RM30.00 – RM50.00 |
| Ceiling Fan | RM100.00 – RM500.00 |
| Aircond | RM1,300.00 – RM2,100.00 |
Kitchen Renovation Costs
Renovating a dream kitchen can range from RM20,000.00 to RM50,000.00, including appliances. Opt for durable flooring like Homogeneous Tiles (RM5.00 per square foot), considering installation costs.
For flooring, it's wise to choose materials that are both easy to maintain and durable, such as Homogeneous Tiles. They come at a price of around RM5.00 per square foot for a 300mmx300mm size, with installation costs ranging from RM12.00 to RM22.00 per square foot due to the complexity of the installation. Keep in mind that larger floor sizes incur higher installation costs!
For kitchen walls, you have the option to choose materials such as plaster finishes or ceramic tiles. Natural stone is on the expensive side, ranging from RM75.00 per square feet due to its unique aesthetic value.
Alternatively, are you more inclined to invest in kitchen cabinets? The cost for a standard built-in Kubiq (Melamine) kitchen cabinet is approximately from RM8,000.00.
The cost of this cabinet is influenced by both the kitchen's size and the appliances. To avoid paying extra for cabinets, consider keeping it simple when buying kitchen gadgets. You might be concerned about running out of storage space later on!
Living Area Renovation Costs
Invest between RM10,000.00 to RM30,000.00 in revamping the living room. Consider ceiling or wall changes, and factor in the cost of electrical wiring for appliances.
For a significant transformation, start by considering changes to the ceiling or walls, as these elements greatly influence not just the living room but the entire house. Opt for options that not only enhance aesthetics but also suit the Malaysian climate and your lifestyle.
Additionally, given the climate, air conditioning has become almost indispensable in homes, especially if you choose a ceiling that absorbs heat.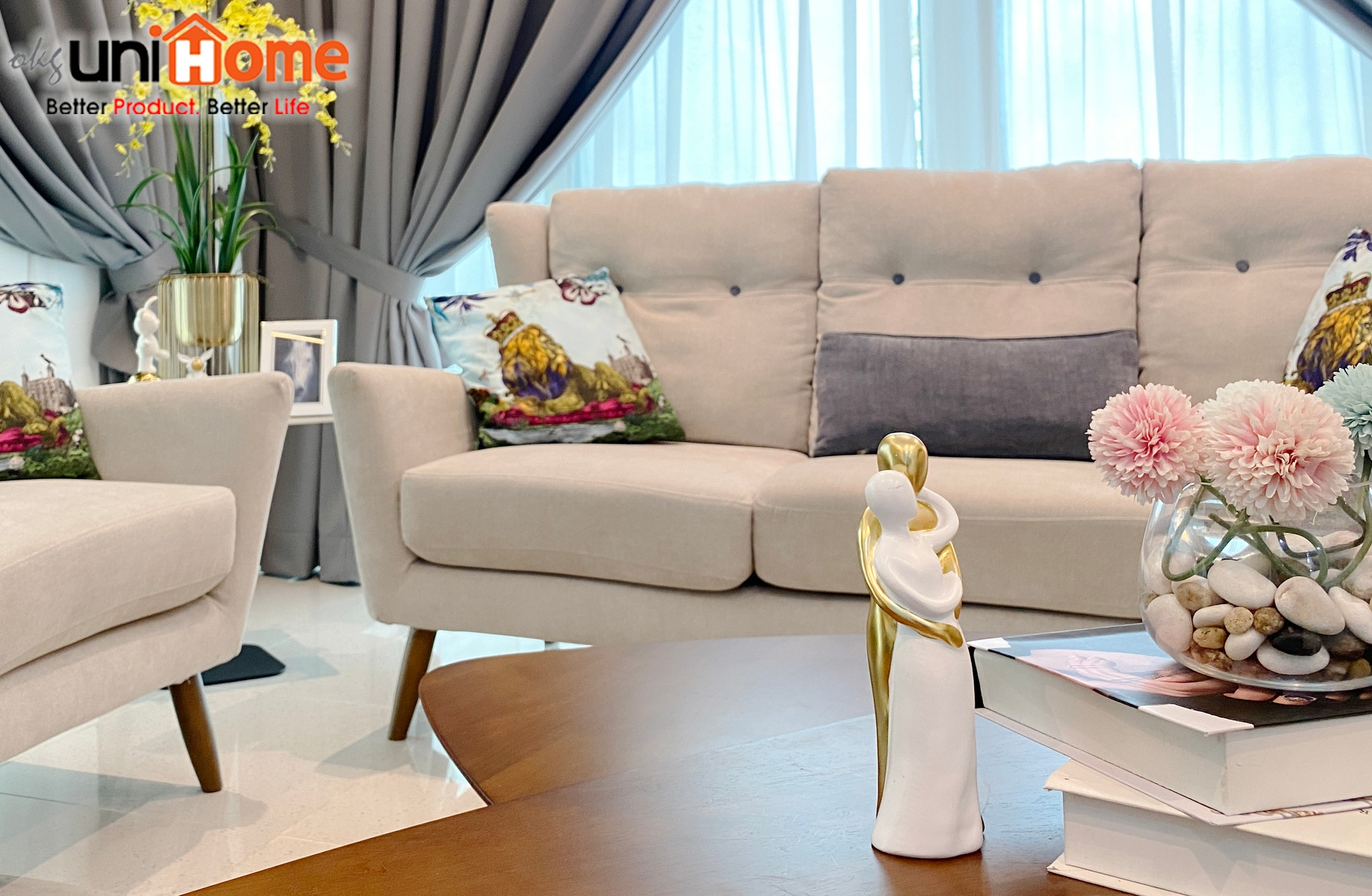 | | |
| --- | --- |
| Items | Market Price |
| Customade Built-in Console | From RM2,800.00 |
| Customade Display Cabinet | From RM1,500.00 |
| TV / Smart TV | From RM2,000.00 |
| Sofa | From RM2,300.00 |
| Curtain | From RM1,100.00 |
| Carpet | From RM500.00 |
To achieve a beautiful and modern home, it often involves the extensive use of electrical appliances. Hence, when planning your budget, remember to factor in wiring costs, which typically range from RM1,500.00 to RM2,800.00 for the living area.
Bathroom Renovation Costs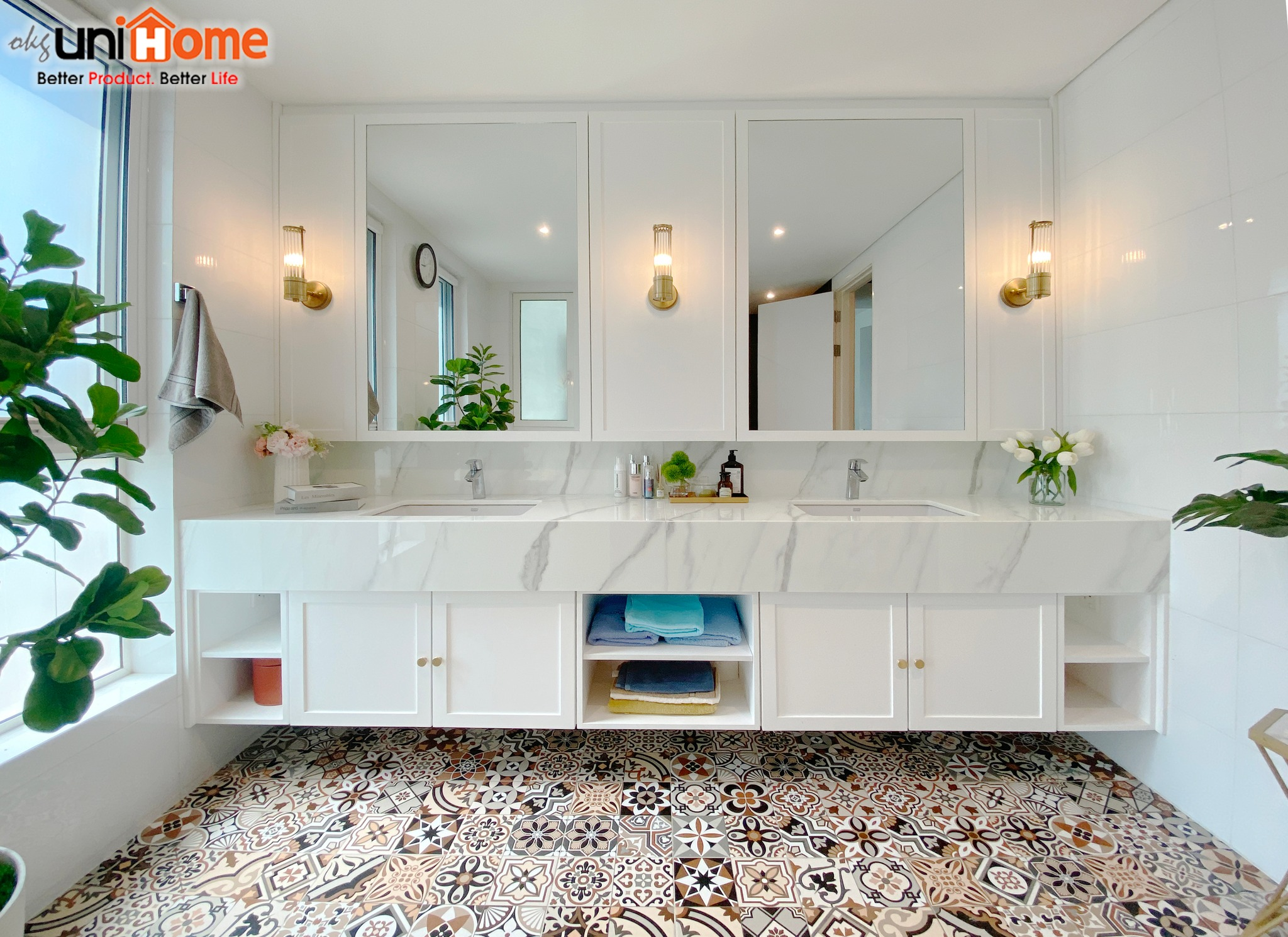 Budget separately for each bathroom, allocating more for the master bathroom. Costs can range from RM6,000.00 to RM15,000.00, including fixtures and flooring.
Consider additional expenses such as vanity cabinets, towel racks, mirrors, and instant heaters.
| | |
| --- | --- |
| Other Expenses | Estimation Cost |
| Customade Vanity Cabinet | From RM1,200.00 |
| Customade Mirror Cabinet | From RM1,500.00 |
| Tower Rack, Toilet Roll Holder, Cloth Hanger | From RM35.00 |
| Instant Heater | From RM280.00 |
Note: The prices mentioned in this article are approximations and can vary based on the year, contractor, work quality, material types, location, and the type of house you own.
Now that you have an understanding of the potential budget required to execute your home renovation plans, you may refer here for guidance on Planning Your Home Renovation Budget and Managing Interior Design Costs
Careful financial planning is key to successful home renovations. Plan, save, and renovate smartly. For further guidance and insights, explore OKG UniHome, your trusted interior designer in Kota Bharu, Kelantan. Discover a perfect blend of aesthetics and functionality tailored exclusively for you. Your dream space begins at OKG Unihome, where sophistication and comfort merge seamlessly. Welcome to a world of endless possibilities – let's design the home you've always envisioned.
To know further about OKG UniHome, please click here.