Are you considering a room renovation, designing a master bedroom, or sprucing up a small space? Whether you're looking to redecorate a cozy corner or undertake a complete makeover, this article will guide you through the essentials of designing a small room. Let's explore the layout, wall and floor materials, furniture choices, and decoration ideas to make the most of your limited space.
1. Bed Selection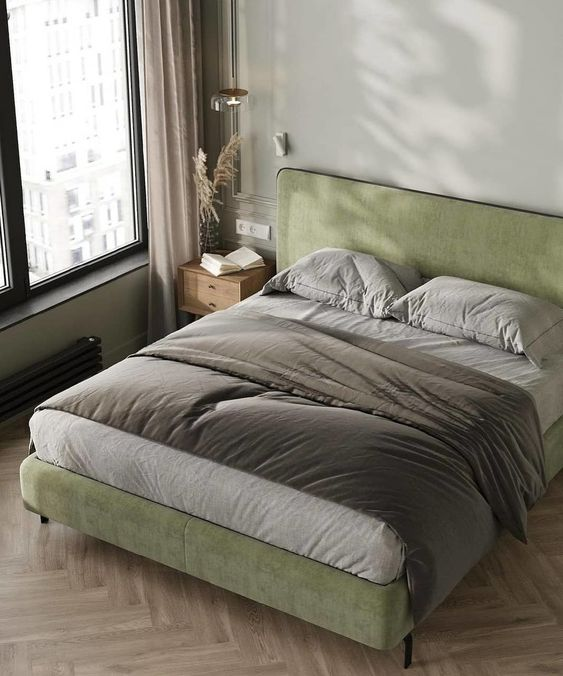 Choosing the right bed is crucial for a small bedroom. While a large bed might be desirable, it's essential to consider the room's actual dimensions. Placing an oversized bed in a small room can disrupt the balance and create a feeling of confinement.
2. Wardrobe Selection
Opt for space-saving options when adding a wardrobe to a small bedroom. Wall-mounted wardrobes can be an ideal choice, saving space and maintaining a sleek look.
3. Utilize Vertical Space
In a small room, maximize vertical space by incorporating a wooden platform with two levels. The lower level can serve for storage, while the upper surface can accommodate the bed, making efficient use of space.
4. Utilize Wall Space
To optimize storage and organization, focus on maximizing wall space. Use wall-mounted shelves, cabinets, and hooks strategically to keep the floor area free from clutter.
5. Overall Color Scheme
Choose light or earthy tones for a small bedroom. Light colors create a brighter and more spacious feel, while earthy tones add a sense of softness and comfort. Maintain consistency in colors across walls, furniture, bedding, curtains, flooring, and decorations for a cohesive design.
When designing a small bedroom, it's important to pay attention not only to the color of the walls but also to ensure that the colors of the furniture, bedding, curtains, flooring, and decorations are in harmony with the overall color scheme of the room. This consistency is crucial to maintain the cohesive feel of the design
6. Introducing Natural Light and Keeping the Room Bright
Brighten up the room by introducing natural light. Consider larger windows, such as floor-to-ceiling options, to allow ample light. Use lightweight white sheer curtains to enhance openness and brightness.
7. Creating a Sense of Space with Mirrors
Use mirrors strategically to create a sense of space. Large mirrors on wardrobe doors or walls can visually expand the room, reflecting light and maintaining brightness.
Moreover, mirrors can effectively reflect light, keeping the room bright and well-lit.
8. Decoration
Adhere to the principle of 'less is more' when decorating a small room. Choose a few decorative items that reflect personal taste without overwhelming the space. Artworks, plants, and well-designed rugs can enhance the visual appeal.
If you want to showcase your artistic taste, consider hanging a few beloved artworks on the walls. To breathe new life into the room, decorate the space with evergreen plants or handmade dried flowers. And if you prefer a minimalist approach, you can enhance the room with a simple, well-designed rug made from various materials, enriching the visual appeal of the space.
In conclusion, a well-designed small bedroom requires thoughtful choices. Maximize space with smart furniture selection, utilize vertical and wall space, choose a suitable color palette, introduce natural light, and incorporate mirrors and tasteful decorations. Achieve balance, simplicity, and harmony to transform a limited space into a functional and aesthetically pleasing sanctuary.
Are you ready to design your dream space? Explore elegance and innovation with OKG UniHome, your trusted interior designer in Kota Bharu, Kelantan. Discover the perfect blend of aesthetics and functionality tailored exclusively for you. Your dream space begins at OKG Unihome, where sophistication and comfort merge seamlessly. Welcome to a world of endless possibilities – let's design the home you've always envisioned.